Miles of Smiles Entertainment is a division of DCR Enterprises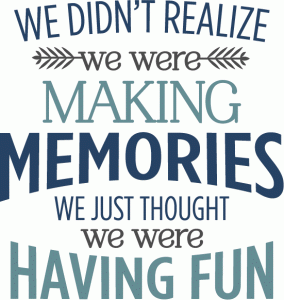 Deborah Colleen Rose
Dreamer and Memory​ Maker
WE ARE HERE TO

Create Something - FUN!

We are Intuitive and Insightful Professionals.
Who We Are In Less Than A Minute

At Miles of Smiles, we know that planning a great celebration or event can be stressful and that takes away from the fun. And it certainly isn't the memory you want to build for yourself.
Miles of Smiles is here to put the smile on your face and your guests for many years to come. "Remember when" is satisfying to say the least when you know people are happy because of the time and care you put into giving them a great time.
Interactive (Hands On) entertainment is a perfect addition to almost any social event. Miles of Smiles is home for a lively and entertaining group of professionals who have extreme people skills and backgrounds that include teachers, HR Consultants, Private Investigators, IT Consultants, Children's Advocates, Life Coaches and more.
Miles of Smiles is the foundation of fun and entertainment of any event or gathering. No matter if you think fortune telling is real or not, having a person focus on you and your life is exciting and enticing and can be powerful and enlightening!
Welcome To Our Highway to Laughter

Dean Lewis has appeared on Last Comic Standing, The Ellen DeGeneres Show and he is the winner of the Wendy's Clean Comedy Challenge. Dean has also won an Emmy for writing.
He has sold material to The Tonight Show with Jay Leno and to Ron White. He has toured America, Europe and Russia teaching his workshops on communication and has over 25 years experience working in the corporate market.
He is a father of two boys and the best parallel parker you've ever met!
Straight out of quarantine, David Jessup is ready to deliver the laughs along with some of his friends as we present to you COMEDY FROM THE DORKSIDE!!
David has performed on the Wendy Williams Show and was also the official warmup comic for The Flip side and BBQ Blitz. David is also an accomplished artist and some of his incredible works can be found on instagram @ChildrenofDave and Curiosities in Dallas as well as Gina Marie's Antiques in Shreveport.
Please call us for a free quote
/